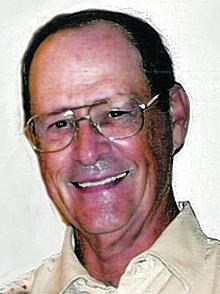 Meredith W. Berry Jr. (1943-2022)
History
The Covington Concert Band was created in November 2020 by Covington-native Meredith W. Berry Jr. (1943-2022). At that time, he expected about twenty musicians to join. But to his surprise, forty-three musicians attended the first rehearsal. The original purpose for the Covington Concert Band was to provide a community musical organization to represent the city of Covington, Louisiana. Mr. Berry worked with the city officials to create a band that would be used for city functions only (such as "Sparks in the Park"). In 2021 the band was funded primarily through budgeted municipal tax dollars. Because of this, the band was restricted to performing within the city limits, using the Fuhrmann Auditorium as its main performance venue.
However, Mr. Berry underestimated the popularity and attention the band would receive from the local community. The band's membership would eventually outgrow the relatively small stage of the Fuhrmann Auditorium forcing the band to find other venues that could accommodate their larger size. Furthermore, Mr. Berry was unwilling to dismiss members from participating. Our musicians are volunteers after all and really wanted to participate. As a result, the city of Covington dropped fiscal support for the band from its budget in December 2021. It was time for the band to become an independent organization.
Mr. Berry knew what he created was special. The organization realized it was better off not being restricted to performing in just one city, and it was clear in order for the band to survive it would have to fund itself. Sadly, Mr. Berry passed away in early 2022. He knew the members would try to preserve what he'd created, so by the end of March 2022 the Northshore Music Alliance (NMA) was incorporated in the state of Louisiana and classified as a 501(c)(3) public charity by the IRS. The over-arching purpose of the NMA is to support and fund the Covington Concert Band project and any other concert or Jazz music-related ensembles or educational music programs that could be formed in the future through its endeavors.
The four goals of the Northshore Music Alliance are as follows:
To bring local musicians together of all abilities and backgrounds.
To bring high quality live concert music to the general public in a time when such large ensembles are rare in our region.
To showcase our talented musicians to as much of our region as possible.
To keep our concert admission free for all